Honda reveals BMW X6 rival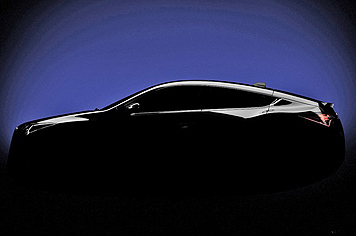 This teaser photo shows how Honda's BMW X6 rival will look. The crossover concept, which will be sold under Honda's Acura banner in the US, will be unveiled at the New York Auto Show in April.
It's unlikely that this premium 4x4 will ever come to Europe, but it has been spotted testing at the Nurburgring, demonstrating that Honda is determined to ensure it has the 'European' driving characteristics that will help it appeal to US buyers.
It will go on sale in the US in 2010. Sources suggest that it is powered by the company's current 3.7-litre V6 engine, but Honda is also considering fitting a new V8 motor.