Winter Driving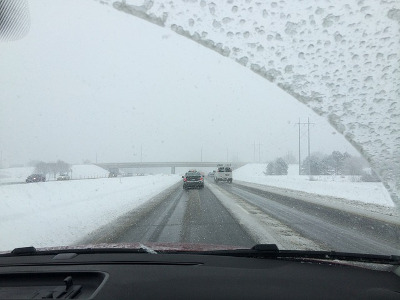 Driving in the winter is very different than in other times of the year. Adverse weather and longer periods of darkness makes driving more hazardous. Sometimes conditions can be extreme, as we have found out over recent winters, with prolonged periods of heavy snow and floods.
How to drive safely this winter
Different weather conditions create different hazards throughout the winter and in different areas of the country at different times. A single journey may take us into very different weather, road and traffic conditions, so we need to be prepared for each one. This means that we need to adapt the way we drive to the conditions.
Most of us have very little experience of driving in extreme conditions, such as snow, so take some time to consider how it affects your driving. Don't just drive as normal.
In very bad conditions, avoid driving completely, unless you absolutely have to make the journey and driving is the only option.
RoSPA has an excellent Factsheet available, which is well worth reading. They have also produced a film on Vehicle Checks Advice from RoSPA, illustrating the most important things to check and how to do so.
If you would like Trident Honda to carry out these important checks for you, then please visit our Winter Check page.
The importance of Winter tyres
Most UK cars are fitted with summer tyres, as there's currently no legal requirement to fit winter tyres during colder months. Winter tyres are designed specifically to remain supple in colder temperatures and maximise traction when driving on snow and ice.
The key differences between winter tyres and summer tyres are:
Winter tyres use a softer rubber compound (usually by including more natural rubber in the mix), which stays softer in low temperatures.
The surface of the tread blocks is covered with small jagged slits - called sipes. These increase the tyre's surface area against the road and improve traction.
To more effectively displace water, winter tyres generally have deeper tread grooves than conventional summer tyres.
The tread pattern is also designed to collect snow, further improving traction on snow and ice.
Auto Express has produced a film comparing Winter Tyres v Summer Tyres.
Which? Magazine has produced this great page to answer the question - Should I buy winter tyres?.
Further information
If you would like Trident Honda to carry out a comprehensive Winter check for your car, then please visit our Winter Check page.
Trident Honda is also able to supply and fit Winter tyres appropriate for your Honda (or other makes), please Contact us online or call 01932 874411 for pricing.