Are you an experienced car valeter? Join the Trident Honda sales team!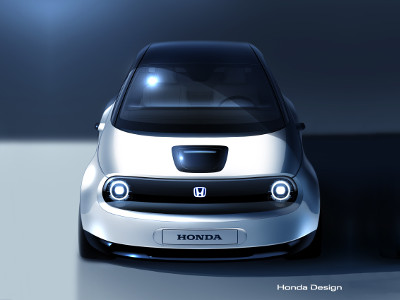 We have a vacancy in our Sales department for an experienced car valeter. The ideal candidate will have a minimum of 2 years' experience and be able to demonstrate the ability to fully valet a used vehicle to a very high standard.
This role includes…
This includes, where necessary, the decontamination of paintwork, use of a high-pressure steam cleaner, chemical cleaning of alloy wheels to remove brake dust contamination, machine compound, polishing and waxing of bodywork, the removal of any light scratches or paint defects, the deep cleaning of carpets and headlining where necessary, the detailed cleaning of interior including dash, electrical switchgear, air vents and windows.
The role also includes the preparation of new Honda cars ready for delivery, including the application of AutoGlym Lifeshine paintwork protection products (training will be provided).
You will be working alongside a subcontract valeter and, in your more senior position, you would be expected to oversee their quality to ensure it is up to our high standards.
The successful candidate must be reliable, able to work under pressure during our busy times, be a good communicator, friendly and courteous. It is vital that you have an exceptional attention to detail and a pride in your work, as well as the ability to work in our dedicated valeting bay under your own initiative.
This role does include driving and all candidates must therefore hold a current and clean1 licence that is valid for driving in the UK.
This is a full-time position working 42.5 hours per week - Monday to Friday 8.30am to 6.00pm with 1 hour lunch break. Possible overtime on Saturdays during busy periods.
Join our leading Honda sales team…
The presentation of our cars for sale and display is absolutely key to the success of our leading Honda sales department. This role offers an excellent opportunity to join a first class team dedicated to providing the highest level of customer service.
Having just completed a £750,000 site redevelopment, with the recent launch of the 2019 Honda CR-V, the hotly anticipated launch of Honda's new electric vehicle and their recent commitment to total electrification by 2025 - there really has never been a more exciting time to join the team.
If you are enthusiastic and committed to developing your career with a well motivated, professional team, please contact us on one of the methods below:
Contact us
Send an email
By post to:
Ms Christine Gale
PA to Managing Director
Trident Honda
Guildford Road
CHERTSEY
KT16 0NZ

---
One of two very minor licence endorsements may be acceptable, but will need to be reviewed by our insurers. ↩