Staff vacancy - car service washer/valeter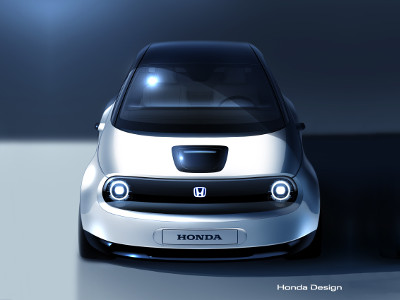 We have a vacancy in our Aftersales department for a Car Service Washer/Valeter to clean our customers' lovely Hondas!
Join our leading Honda aftersales team…
The presentation of our customers' cars is absolutely key to the success of our leading Honda aftersales department. This role offers an excellent opportunity to join a first class team dedicated to providing the highest level of customer service.
Having just completed a £750,000 site redevelopment, with the recent launch of the 2021 Honda Jazz and the Honda e - there really has never been a more exciting time to join the team.
Are you the ideal candidate?
The ideal candidate will have a caring approach to the work and a true eye for detail. Previous experience of a similar role may be helpful, but if you're capable of doing your own car to a truly high standard, then you may be exactly what we need.
Under pressure…
You will be working in a purpose-built, outdoor, canopy-covered car washing area, with all the appropriate equipment supplied and maintained.
It's not for the faint-hearted, you will need to be capable of cleaning at least 20 cars per day to the required standard, but you'll be part of a great family business, a very friendly team and you'll be well rewarded -- if you can consistently deliver what we need.
Conditions of employment
This is a full-time, employed position, working Monday to Friday 8.30am to 5.30pm, plus Saturday mornings on a rota basis. You will also be expected to cover others' absences.
You will be entitled to 30 days holiday per year (including bank holidays), and will be auto-enrolled in our pension scheme after a qualifying period. Please note that all applicants will be required to prove eligibility to work in the UK.
If you are enthusiastic and committed to developing your career with a well motivated, professional team, please give me a call or drop me an email now!
Contact us
Send an email
By post to:
Mr Chris Monk
Aftersales Manager
Trident Honda
Guildford Road
Ottershaw
CHERTSEY
KT16 0NZ

Closing date: 18th July 2020.