New 2019 Honda CR-V Hybrid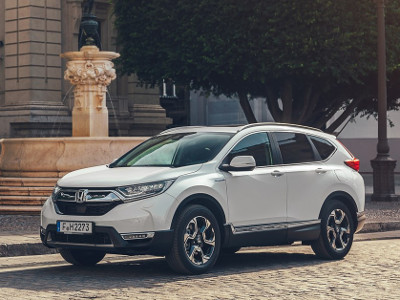 The All New 2019 Honda CR-V Hybrid has arrived - please
Contact us
today to reserve yours.
Honda's unique i-MMD technology is so-named as it intelligently and automatically switches between three driving modes to provide the highest possible efficiency:
EV Drive - pure-electric zero-emissions propulsion where lithium-ion battery powers the electric motor directly;
Hybrid Drive - engine powers an electric generator motor, which powers the electric motor;
Engine Drive - where the engine is connected directly to the wheels via a lock-up clutch.
In urban driving the CR-V Hybrid will shuffle between Hybrid and EV Drive for optimum efficiency; whilst Engine Drive mode is more efficient for cruising at higher speeds.