Limited Stock Alert: Brand-New Honda HR-V and CR-V Available Now!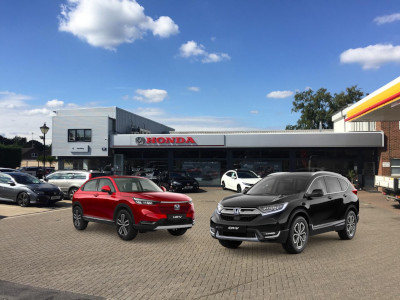 Are you in the market for a brand-new car? Despite the ongoing global supply problems, we are pleased to announce that we have immediate stock available of two highly sought-after models: the Honda HR-V and Honda CR-V…
As the shortage of new cars continues to impact the automotive industry, we understand how frustrating it can be to wait for your dream vehicle. That's why we're delighted to be able to offer immediate availability of the Honda HR-V and Honda CR-V. By choosing us, you not only secure a high-quality car but also benefit from our commitment to outstanding customer satisfaction. Our knowledgeable staff are here to assist you at every step, ensuring a seamless car buying experience.
Discover the Honda HR-V: Versatility and Style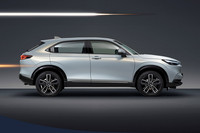 The Honda HR-V combines versatility and style, making it the perfect companion for your daily adventures. With its sleek design, spacious interior, and advanced features, the HR-V offers an elevated driving experience. Whether you're cruising through city streets or embarking on a weekend getaway, this compact SUV delivers comfort, performance, and reliability. Don't miss out on the chance to own this exceptional vehicle!
Experience the Honda CR-V: Power and Refinement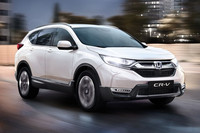 Looking for a larger SUV with impressive power and refined craftsmanship? The Honda CR-V is the ideal choice. Boasting a striking exterior and a luxurious interior, the CR-V offers an exceptional blend of comfort, technology, and capability. Equipped with innovative safety features and advanced infotainment systems, the CR-V ensures a smooth and enjoyable ride for drivers and passengers alike. Seize the opportunity to drive this remarkable SUV today!
Secure your Honda HR-V or CR-V today!
Disclaimer: Availability is subject to change, and varies depending on colour and specification. Please contact us for the most up-to-date information on stock availability.
Given the scarcity of new cars on the market, these Honda models are expected to sell out quickly. Don't miss your chance to drive home in a brand-new HR-V or CR-V, please contact us today.