Opening Hours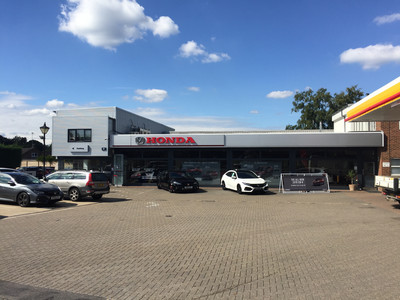 COVID-19 Coronavirus Opening Hours
Day
Sales
Service
Parts
Forecourt
Monday - Friday
8.30am - 5.30pm
(Phone/Online Only)
8.30am - 5.30pm
8.30am - 5.30pm
6.00am - 9.00pm
Saturday
8.30am - 5.30pm
(Phone/Online Only)
Closed
Closed
6.00am - 9.00pm
Sunday
Closed
Closed
Closed
6.00am - 9.00pm
Our Car Sales department is now open, although the Honda Showroom remains closed to the public, as required by the government. We have sales executives working and responding to telephone, email and web enquiries, and they would be delighted to speak with you.

Following recent announcements, we expect to re-open our Honda Showroom on Monday 1st June 2020.

Our Service and Parts departments have been open for some weeks, and are slowly building back to a normal service. Our staffing is still reduced, so please do use our On-line Booking facility instead of phoning where possible.
Book your Service or MOT
Book a test drive
Please visit our COVID-19 page for more information:
Visit our COVID-19 Page
When closed, please refer to our Out of Hours page.