Your Privacy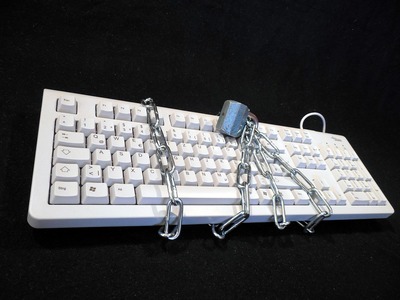 PRIVACY POLICY
The latest version of this privacy notice is available at trdnt.uk/privacy.
A PDF version is available at trdnt.uk/privacypdf.
INTRODUCTION
Trident Garages Ltd, trading as Trident Honda and Trident XBUS (Trident), is committed to protecting and respecting your privacy. This privacy policy sets out the basis on which any personal data we collect from you, or that you provide to us, will be processed by us. Please read the following carefully to understand our views and practices regarding your personal data and how we will treat it.
For the purpose of data protection, the data controller is Trident Garages Ltd, located at:
Trident House
Guildford Road
Ottershaw
CHERTSEY
KT16 0NZ

PERSONAL INFORMATION
What is personal information
When we refer to personal information, we mean information that identifies you as an individual, or is capable of doing so.
When do we collect personal information
The ways in which we may collect personal information may include (but isn't limited to):
when you visit our premises and provide information in person;
when you contact us by phone, text or email;
when you visit our website;
when you submit a contact form via our website, such as to book a test drive, value your car, order a brochure, enquire about a product or service, enter a competition or subscribe to an e-communication.
Your personal information may also be provided to us when you contact one of our franchise partners (for example Honda, Electric Brands or Shell) in one of the above ways; or when you contact us via a third party website that is advertising our products. This will be subject to privacy policy of that website, please see Third Party Sites below.
We may hold and use information about you whether you're a consumer, a business customer, an individual acting on behalf of a business customer or in receipt of goods or services as a result of the relationship with our business customer, a job seeker or when you interact with us in other ways, for example when you visit our website or the website of one of our partners.
What personal information we collect about you
The type of personal information we collect and/or generate may vary depending on the products and services you use and your relationship with us. It may include (but it isn't limited to):
your name, personal and/or business contact details (including postal address, phone number(s), email address);
your driving licence number and date of birth;
payment information such as bank account, direct debit, debit or credit card details;
credit rating information;
demographic information such as your gender;
information about your spouse and/or financial associates;
information about our products and services that you use, have used or asked about, including servicing, billing and payment history and other account information;
your communications with us;
images including photographs, videos and CCTV images, if you visit our site;
information you give us when entering prize draws or competitions, or participate in surveys;
information you give us when you sign up for or participate at Trident sponsored events;
information you give us when applying for vehicle credit and other financial and insurance-based products.
We may also collect information about your computer, including where available your IP address, operating system and browser type, for system administration and to analyse our website usage. This is statistical data about our users' browsing actions and patterns and does not identify any individual.
How we use your personal information
We may use your personal information:
to provide goods and services to you, manage your account, applications and orders;
when you apply for a job;
for billing and payment purposes, financial or management forecasts and to collect debt;
to verify your identity or to perform any other authentication that we need;
to find and stop criminal activity misuse of or damage to our services or network and other assets. We might also use it to prosecute those responsible, defend our rights or property and protect the rights and interests of our customers and users;
to carry out credit checks and make decisions on creditworthiness;
to notify you when maintenance, MOT or other services are due on the products that you own or operate (see note below);
to tell you about the products and services you use and to let you know, if we make changes to them;
to market and advertise our products and services to you;
to help us understand, manage and improve our network and the products and services we offer;
for internal purposes like management, research, analytics, corporate reporting, credit scoring and to improve business efficiencies;
to analyse customer behaviour;
to undertake surveys and research;
in connection to a restructure, change of ownership, including sale or acquisition of our Company as long as the recipient uses your information for the same reasons we used it for;
to comply with applicable laws and regulations.
Service, MOT and other vehicle-related reminders will be sent on the basis of legitimate interest. If you no longer wish to receive such reminders, then please email privacy@tridentgarages.co.uk.
Sharing your personal information
We may share personal information with other parties in order to provide you with the product or service that you've requested. We have written contracts in place to ensure they are looking after your data to GDPR standards.
We may share your personal information to Honda where they have a legitimate interest. This enables Honda to contact you in relation to important safety information and to monitor the service that we are providing you. On behalf of Honda we will also ask for your permission to share your information with them under the terms of their privacy policy at www.honda.co.uk/privacy.
We may share your personal information to Electric Brands where they have a legitimate interest. This enables Electric Brands to contact you in relation to important safety information and to monitor the service that we are providing you. On behalf of Electric Brands we will also ask for your permission to share your information with them under the terms of their privacy policy at electricbrands.de/en/privacy-policy.
We sometimes use other companies (e.g. service provider, suppliers) to provide a part of the services we deliver to you or to provide services to us. To do that they may need to process your personal information. When they do, these companies have to follow our instructions and respect the data protection laws and regulations.
We will also share your personal information with our data cleansing service, to ensure that your data are accurate and to update your preferences for the telephone, fax and mail preference services. Our data cleansing service are not permitted to share or use your data.
We may transfer your personal information to other countries and store it there, where our people (or suppliers) may process it. When this happens, we'll make sure we follow the requirements of the law and that your personal information is always protected by the same security standards we follow.
We may need to share information about you with law enforcement agencies. We do that so they can detect and stop crime, prosecute offenders and protect national security. In all cases, we only share your personal information in line with applicable law. We and other organisations may also access and use the information recorded by the fraud prevention agencies in various countries.
We also provide information when the law says we have to, such as in response to a court order.
If there's a change (or prospective change) in who owns Trident or any of our assets, we may disclose personal information to the new (or prospective) owner. If we do, they'll have to keep it confidential.
How long we keep your personal information
It varies according to the information we collect and what it's used for. In some cases, there are legal requirements to keep data for a minimum period. We'll only have it for as long as is necessary for the purposes for which the data was collected or for which it is to be further processed (unless there's a legal reason for us to keep it longer).
How we protect your personal information
We're serious about guarding the security of your personal information and the details of any transactions you make. We take appropriate organisational and technical security measures to protect your data against unauthorised disclosure or processing.
To this end, our website traffic is fully encrypted, to ensure that any data you provide to us is processed securely.
We do not store any personal information on our public webservers. If that should change in the future, then we will ensure that your data is stored in appropriately secure databases.
Your rights to access your personal information
If you would like to access or correct the personal information that Trident holds about you, or ask for its removal, then please write to us at the address below. Please include a payment of £10 payable to Trident Garages Ltd to cover administration and processing costs.
ONLINE PRIVACY
We may collect information about you when you visit our websites. In this section you will find more details about how we use personal data we collect during your visit and our use of cookies.
Visiting our websites
You don't have to register to access our websites, but if you do and once you have registered, we may keep a record of your use of any of the services made available via that website.
If you choose not to register with us and only browse our websites, we may gather information on how you use our website to help us continue to improve the way it works and make your visit to our website more satisfying. For example, we count how many people visit our websites, where they come from, when they visit, how long they stay and what pages they look at. We sometimes use data like this in bulk and anonymously to give us insights into new products and services our customers might like and how our advertising performs. We also look at the browser, operating system and devices you use to make sure you get a good online experience however you access our websites. This information will not identify you personally.
What is a cookie?
It's a text file with a small bit of information in it, which a webserver downloads onto your computer, tablet or phone when you visit a website. Then you can be recognised when you come back, or when you visit another site which recognises that cookie.
Different types of cookies do different things. Some let you navigate between different pages on a website. Some remember your website preferences. Some give you adverts tailored to your interests. And some measure how many sites or which ones you visit.
Session-based cookies sit on your device while you're on a website then expire once you shut your web browser. Persistent cookies stay on your device for longer, then automatically expire.
How do we use cookies?
When you visit our websites for the first time you'll see a notice telling you that we use cookies, and linking to this privacy notice. If you enter our website having seen this notice, we take that to mean you're happy to receive our cookies.
Trident uses two types of cookie:
Session cookie: We use a cookie to maintain your session on our website, this cookie serves no other purpose.
Tracking cookie: We use web analytics, such as Google Analytics and Facebook Pixel to analyse the usage of our website and monitor the effectiveness of our campaigns.
Web analytics
Google Analytics and Facebook Pixel are widely used web analysis tools that help website owners to understand how visitors are using their website. These services use cookies to track website visits, enabling us to learn about how our visitors interact with our website, and to monitor the effectiveness of online advertising campaigns.
We have also enabled Google Analytics Remarketing features. Remarketing lists help us to deliver relevant adverts based on your experience of our website.
You can opt out of Google Analytics without affecting how you visit our site.
How to opt out of cookies
Your browser options will let you choose whether to accept, not accept or be warned before accepting cookies (they're in the advanced preferences section).
You can also use a browser add-on to block tracking cookies. Google has made a Google Analytics opt-out add-on which is available for most browsers. Alternatively a privacy filter such as Disconnect or uBlock Origin would protect you from all tracking cookies: You may also opt out of Facebook Cookies.
Third party sites
We are not responsible for any websites other than our own. This will include (but is not limited to):
sites that you can link to from our websites;
sites that are advertising our products and services.
The types of cookies they use and how they use the information generated by them will be governed by their own privacy policies and not ours.
We urge you to be careful when you enter any personal information online, and whenever possible we would recommend that access our products and services from our website.
MARKETING
Unless you tell us not to, we will tell you about those products and services that we think you might be interested in. We might do this through the post, emails, text messages, online, using push notifications via apps, or on the phone.
We won't send you marketing messages, if you tell us not to but we will still need to send you safety-related messages. You can opt out of getting marketing messages anytime. You can tell us in lots of ways:
when we call you as part of a telemarketing campaign, you can tell us if you don't want to receive any more marketing calls;
when we email you, you can use the link in it to opt out of marketing emails;
when we text you, you can text back to tell us to stop further SMS marketing;
by contacting us via the website and updating the opt-out boxes on the response form and submitting it.
If you want to opt out of postal marketing altogether, then please contact us as shown below.
CHANGES TO OUR PRIVACY POLICY
We may update this policy at any time, and the latest version will be available at trdnt.uk/privacy.
YOUR RIGHT TO COMPLAIN
You have the right to complain to the Information Commissioners Office at about any breach in regard to your data.
CONTACT
Please contact our Database Administrator by phoning 01932 874411, by emailing privacy@tridentgarages.co.uk, or by writing to:
Database Administrator
Trident Garages Ltd
Guildford Road
Ottershaw
CHERTSEY
KT16 0NZ