Why Choose Trident Honda?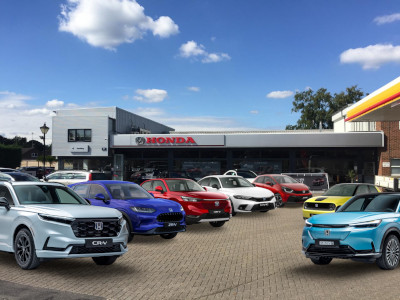 We believe that Trident Honda is a very special business indeed. Established in 1963 by Michael Roberts, Trident Honda is today managed by his sons - Richard is our managing director, Christopher is our finance and IT director and James is our director of used car operations.
But Trident Honda is much more than just a family business, Trident Honda also benefits from an astonishingly low staff turnover - this means that you will always recognise our team and very likely be recognised in return.
Key facts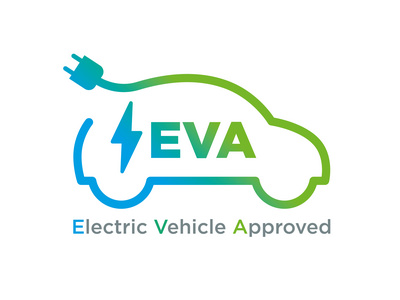 Family business established over 50 years ago in 1963
A member of the Retail Motor Industry Federation
A member of the National Franchise Dealer Association
A member of the Petrol Retailers Association
Accredited by The Motor Ombudsman #1168
An accredited EV Approved dealer
Consumer Credit Licensed No. 004907
Authorised and regulated by the Financial Conduct Authority1
Newly refurbished site, with state-of-the-art workshop and showroom
Specialist Honda diagnostic equipment including the latest factory-linked systems
Fully qualified Honda-trained technicians
Local collection and delivery service
Fleet of Honda courtesy cars
Free car wash and vacuum with every Service
While-you-wait service by appointment
Comfortable customer waiting area with television, free wireless Internet, daily newspapers and choice of tea or coffee
24 hour key-drop facility through our 24-hour forecourt
All-makes servicing available (MG Rover specialist)
First class facilities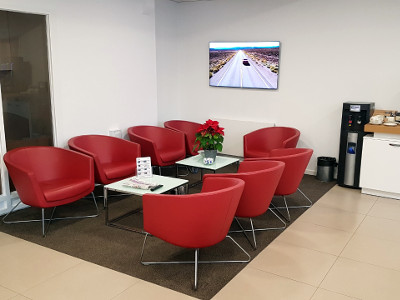 Trident Honda Ottershaw has now completed its three year redevelopment programme, which started in 2015 with a new state-of-the-art workshop, and finished in 2018 with its showroom redevelopment.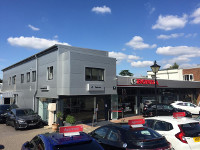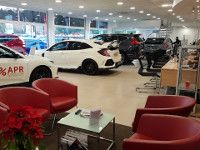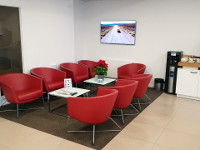 A wealth of experience
Our directors have all enjoyed a lifetime of service within the retail motor industry, but also draw great strength from the experience of its management team: our sales manager, Colin Arthurs, has been with us since 2004; our aftersales manager, Chris Monk, has been with us since 2009; our forecourt manager, Mary Spicer, has been with us since 1991; and our parts supervisor, Martin Williams, has been with us since 1989. Other key long-serving staff include Martin Beagley, a senior technician, who followed his father's footsteps when he joined Trident Honda in 1982.
Customer care
At Trident Honda we try and put our customers first. We have a dedicated Customer Champion, whose role it is to contact our customers after service, to ensure that our service met their expectations. One immediate impact of our Customer Champion led to our extending the scope of our complimentary car wash and vacuum, where we discovered we were failing to meet the expectations of our customers.
Professionalism with a heart
Being a family business, Trident Honda operates with a longer-term view, which has led it to achieve a degree of professionalism rarely seen in a business of our size.
But Trident Honda is not just about professionalism, being a family business - we have a heart. Our founder Michael Roberts always believed in playing an active role in the community, and this is a philosophy that has been adopted by his sons.
Our managing director, Richard Roberts, is a Fellow of the Institute of the Motor Industry, and sits on the National Franchised Dealers' Association (NFDA) council. As well as being a trustee of the Woking & Sam Beare Hospices.
We support a number of local charities and events, with many of our staff joining in personally to support the relevant charities.
---
Trident Garages Ltd (Trident Honda) is authorised by the Financial Conduct Authority (FCA) to act as a Credit Broker and not a lender. Financial Services Register number 309382. ↩