The J D Power of Dreams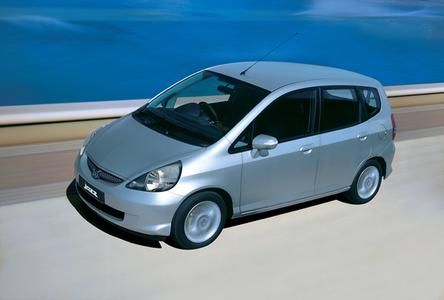 For the second year running Honda has achieved second place overall in the J D Power Survey, scoring highly across all four categories - vehicle quality and reliability, vehicle appeal, service satisfaction and ownership costs.
The latest results mean Honda has appeared in the top five spot for the past five surveys. The Jazz yet again finished first in its class, making it four years in a row and an unbroken record since Jazz was first included in the 2004 results. The Jazz also finished third in the overall model ranking table, making it Honda's highest achieving model to appear.
Matt Gibson, Head of Customer Department said:
The J D Power Survey is very important to us as we continue to strive to give our customers the best experience. This year we've closed the gap on the leading manufacturer, and achieving second place for the second year running is a great result, which we will push hard to improve.
The Honda CR-V remains the best-selling (SUV(Sports Utility Vehicle)) this year, a title justified by the J D Power survey, in which the CR-V was voted second in its class. Total sales of 8,133 petrol and diesel models during the first four months of the year, make the CR-V more popular than its closest rivals.