Honda Presents the Accord Tourer Concept at Frankfurt Motor Show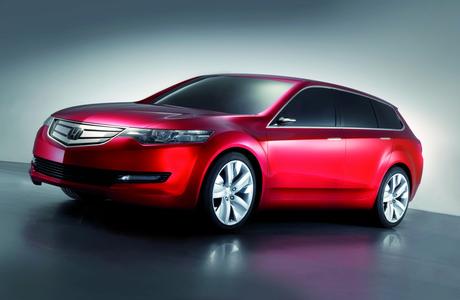 Today, Honda presents its Accord Tourer Concept at the Frankfurt Motor Show 2007. For those that couldn't make the show, images of the sporty and sleek-looking car are now available.
The Accord Tourer Concept gives an indication of the design direction for the next generation Accord - on sale in the UK from mid-2008. Its wider, lower look signals a more sporty styling approach. Innovative chassis technology will deliver an involving driving experience without compromising ride comfort.
The new model has smarter, sleeker proportions than its predecessor, yet greater width, which makes for a more spacious cabin and also allows for an increase in the track to help give superb handling.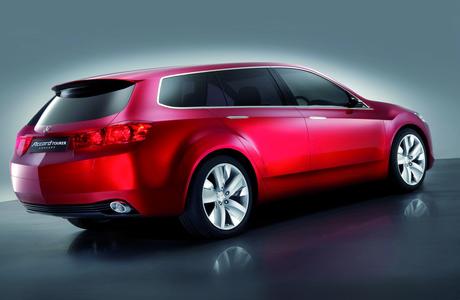 The all-new Accord will be powered by a range of advanced, low emissions engines, making it one of the first cars to offer an entirely Euro 5-compliant engine line-up. Two petrol engines of 2.0 and 2.4-litre capacities and a 2.2-litre diesel engine mirror those in the current Accord range, but power output will be boosted and emissions and fuel economy significantly improved.
Production versions of the new Accord will debut in Saloon and Tourer forms at the 2008 Geneva Motor Show.