TOKYO Motor Show - Honda PUYO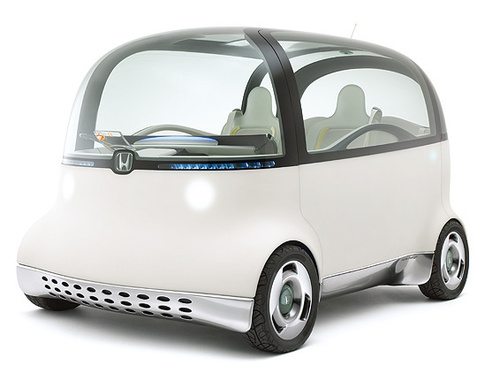 Honda shows new Honda PUYO concept car at Tokyo Motor Show. PUYO is a Japanese word that embodies the tactile traits of this unique car. PUYO is meant to convey all that is warm and friendly, and put a smile on the face of users and pedestrians.
This concept car has a 'gel body' made of soft materials that enhance the 'real world' safety properties of the vehicle. Lights beneath the body shine through the gel, to help highlight doors and other manual functions, and notify users of the vehicle's condition.