Honda Insight now available to test drive at Trident Honda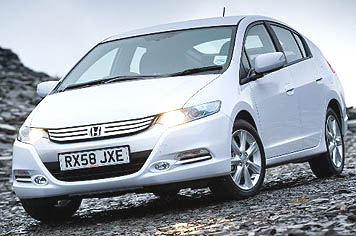 Trident Honda are pleased to announce we are now able to offer test drives in the fantastic new Honda Insight hybrid car.
The original Honda Insight, launched in 1999, was the pioneer of hybrid technology in Europe. The new Insight breaks new ground by providing all the environmental and economical benefits of a hybrid, plus it sells for several thousand pounds below the Toyota Prius. At the same time, the new hybrid should match or exceed the fuel economy of the Prius.
And that's not all: the Insight also actively helps you maximise your fuel economy with Honda's unique Ecological Drive Assist System.
To arrange your personal test drive in the new Honda Insight hybrid please contact Ottershaw Sales on 01932 874411 or contact Weybridge Sales on 01932 858811.