Honda Insight scoops Green Car of the Year 2009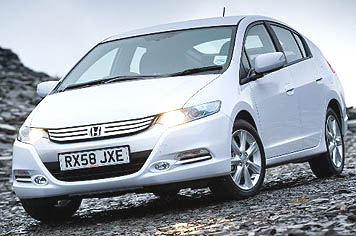 The Honda Insight has been named Green Car of the Year 2009 by the Environmental Transport Association (ETA).
The ETA examined over 1300 models of car currently on sale in Britain and compared their power, emissions, fuel efficiency and even the amount of noise they produce to create a definitive guide to buying the greenest vehicle.
Andrew Davis, director at the ETA, said:
The discrepancy between the greenest and the least green cars in Britain today is striking, but the market is changing and a combination of consumer pressure alongside government leadership will result in an increasing choice of environmentally-sound cars.