Honda confirm production of CR-Z hybrid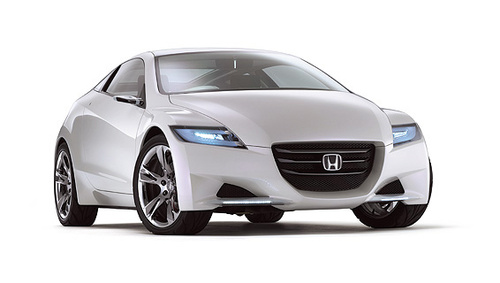 Honda's new CEO, Takanobu Ito, has announced plans to begin sales of the CR-Z hybrid car in Japan in February 2010. Ito also mentioned that details of a UK release date for the new hybrid will be announced towards the end of 2009.
The Honda CR-Z is the company's sportiest hybrid model yet, with Honda giving it more power and performance than the Insight in a bid to improve the image of hybrids.
However, it will share the larger family hatchback's front-drive, transverse-engined platform and be powered by the same 1.3-litre, 100bhp petrol engine. Battery-driven assistance should boost its total to around 130bhp and close to 200lb ft of torque. It should hit 0-62mph in around 9.0sec while delivering average fuel economy of around 55mpg and CO2 emissions of close to 100g/km.
Ito also confirmed that a petrol-electric Jazz model will be on sale by end of 2010, saying that consumers were now demanding better efficiency from their cars.
Takanobu Ito says:
I think everyone is going to go the way of hybrids, Bringing hybrids quickly to customers will be a major focus of our activities. I want Honda to be a speedy company.