Quality Used Honda Cars Wanted!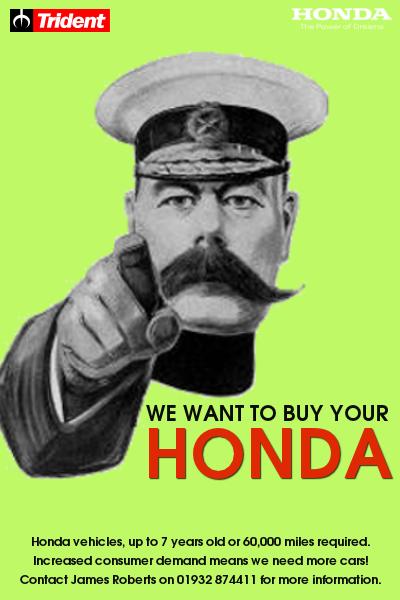 Due to increased interest in used Honda cars, we urgently require quality used Honda vehicles to fulfil customer demand!
We need Honda vehicles, up to 7 years old or 60,000 miles.
There are a number of offers on new cars which may tempt you in to part exchanging, details of which can be found on our Latest Offers page:
Alternatively, if you are thinking of selling your car and not changing or updating it for another Honda, we can give you a valuation.
Please call James Roberts on 01932 874411 for more information.