Honda Hunts for New Channel 4 Documentary Star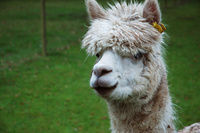 The nationwide search is on for people who use their Honda car, motorbike, lawn mower, marine engine, ATV or generator, in an extraordinary way to tell their story. It could be transforming a Civic into an ice cream van or using a Honda hedge trimmer to create outlandish creatures. Whatever the story, if it's unexpected and just a little bit daft, Honda wants to hear it.
The person judged as using their Honda in the most extraordinary way will have their story turned into a film online and broadcast on Channel 4 and More 4 as part of Honda's documentary sponsorship.
Budding stars can tell their story and enter the competition on the new website http://www.honda.co.uk/stories where a regular gallery of entries will be posted to inspire other entrants. The competition is open now and closes at the end of September 2011.*
Martin Moll, Marketing Director at Honda (UK), says:
We are always fascinated when we find out what our customers get up to with their Hondas and I'm really looking forward to hearing more extraordinary stories. No matter how off the wall or unexpected - we want to hear it.
Channel 4 Documentary Sponsorship
This competition is supporting Honda's new Channel 4 documentary sponsorship campaign which celebrates the interesting and innovative ways that people use their Honda's.
The first film starring Philippa Wills, an Alpaca breeder and Honda ATV owner from Oxfordshire is now live on http://www.honda.co.uk/stories and in the Channel 4 documentary bumpers which sit between the Channel 4 programme and the advert breaks.
Visitors to http://www.honda.co.uk/stories will also discover more quirky Alpaca facts and 'Get to Know' personality profiles alongside the competition to find the next film star. There will also be the opportunity to engage with Philippa and ask her questions, plus the chance to name the next baby Alpaca.