Haines Bridge Temporary Closure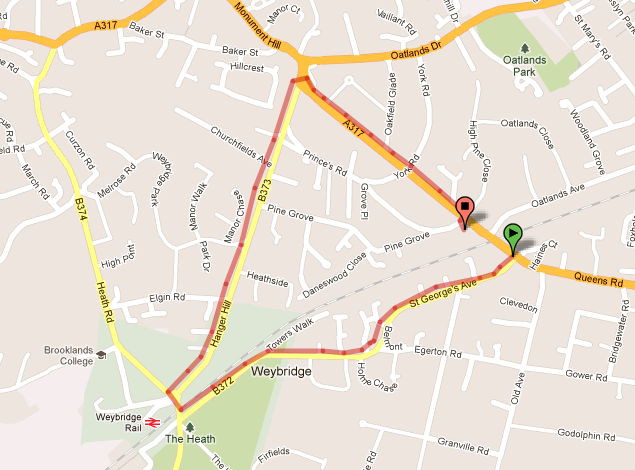 Haines Bridge is going to be temporarily closed for a period over August / September whilst maintenance work is carried out on the water pumping station. This will affect the access to our Weybridge dealership.
There will be traffic diversion directional signs up during this period however, we would like to offer an alternative route which we believe is more direct and quicker for our customers.
For traffic coming from the Seven Hills Road / Walton area we suggest the following route :
Turn left at the last turning before Haines Bridge which is St Georges Avenue
Carry on until you reach a T-junction, turn right and then right again at the roundabout onto Hanger Hill
Carry on until you reach another roundabout and turn right into Queens Road
We are situated some 400 yards on the right.
We will of course continue to run a collection and delivery service to the local area should you wish to take advantage of this.
Please note traffic coming from Weybridge town centre to the north of the site will be unaffected by the closure and the access to our site will remain open throughout this period.