New Honda Civic Promises a Quiet and Refined Drive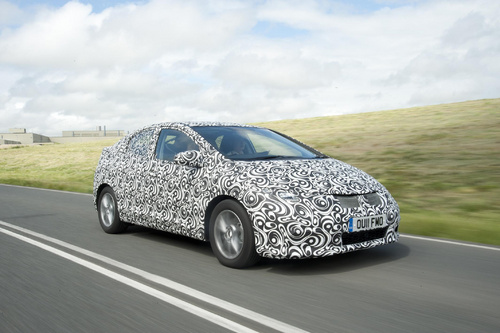 The new 2012 Honda Civic will offer a quieter and more refined driving experience to ensure comfortable journeys on all road conditions.
The development team worked hard to sharpen every detail of the design, build and aerodynamics, to optimise the interior refinement in the new Civic. The engineers spent time testing the car in Europe to tune the new Civic to suit the varying road conditions.
They also made good use of Honda's anechoic (echo-free) chamber in its R&D facility in Swindon to fine-tune the cabin insulation. One of the results of the work in the anechoic chamber was to modify the design and construction of the roof lining, and how it interacts with the bodywork.
The new Civic's aerodynamic efficiency also played a key role in maximising its refinement. Several members of the development team called upon their Formula One experience to help deliver a car that combines a low coefficient of drag with excellent high-speed stability. Hours of meticulous work in the Honda wind tunnel has improved performance, reduced fuel consumption and resulted in an exceptionally quiet interior.
The third of five films on the development of the new Civic features Honda engineers discussing noise and refinement . The video can be viewed at http://www.honda.co.uk/newcivic.
The new Honda Civic makes its debut at the Frankfurt Motor Show in September.