New Honda Civic - Distinctive Dynamic Design with Class Leading Interior Space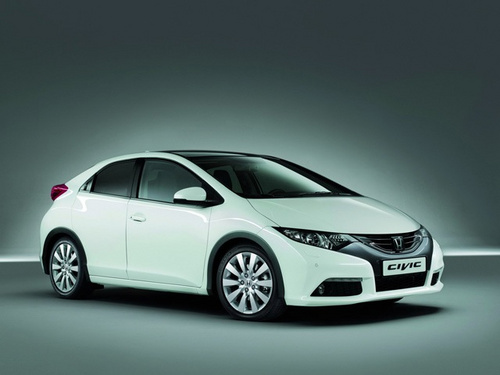 The new Honda Civic features a distinctive new dynamic, flowing exterior design which is complemented by a high quality interior finish.
The designers of the new Civic wanted to keep the sporty and advanced elements of the car's character but tailor them to express the new model's more dynamic feel.
This concept was a clear break in a new direction, rather than relying on sheer strength and engine power to convey a sporty image, a 'blended body' with reduced resistance would demonstrate a smarter image for the new Civic. An example of this new image is the new rear combination light that works as an aerodynamic spoiler, managing air flow over the top and sides of the car.
The new interior is focused around the driver and creates a sporty ambience. The quality of the interior for the new Civic has also been improved without compromising the class leading space.
A few Civic facts:
This is the ninth generation Civic
The first Civic was launched in 1972
Over 20 million Civics have been sold globally
Over 650,000 have been sold in UK
The eighth generation Civic went on sale in January 2006
Over 170,000 of the eighth generation Civic have been sold in the UK
The Civic range is produced in 14 countries and regions and sold in approximately 160 world markets
Civic production was brought to the UK in 1994