Honda to Unveil Concept Cars at the Tokyo Motor Show 2011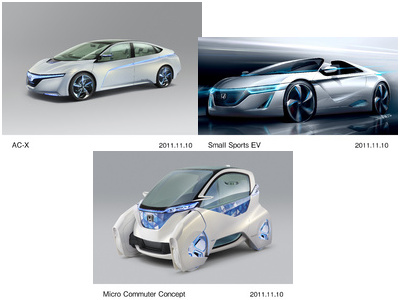 Honda has announced a line-up of concepts at the Tokyo Motor Show, including concept commuter vehicles designed for easy and fun mobility, and a new sports concept, hinting at the design direction of future models.
Concept models include:
Small Sports EV Concept
A next-generation compact EV sports model, fun to drive while achieving excellent environmental performance.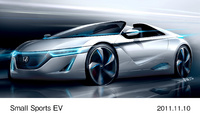 AC-X
A next generation plug-in hybrid vehicle offering a comfortable and enjoyable driving experience in urban and long-distance motoring. With the choices of an engine drive mode for more spirited driving or an automatic drive mode for more relaxed driving.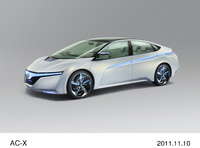 Micro Commuter Concept
A micro-sized, futuristic, electric city commuter vehicle which will become a highly accessible form of mobility. It also features a HONDA MOTOR COMPO two-wheel EV slotted inside this vehicle.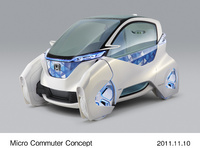 Honda will also be showcasing the 'N Concept', a new mini-vehicle series that emphasises the use of space, and the first production model in the series, the N BOX. Other production models on display in the car area include the Accord, Insight, Jazz and CR-Z.
As a part of 'SMART MOBILITY CITY 2011', a themed project that Japan Automobile Manufacturers Association, Inc. (JAMA) will hold at the motor show venue, Honda will showcase the FCX Clarity advanced fuel cell electric vehicle, EV-neo electric scooter, EV-MONPAL electric cart, as well as the Honda Smart Home System which features several Honda-developed energy production technologies, including a gas engine cogeneration unit and a solar powered system to reduce household and mobility CO2 emissions. The progress Honda has been making in its testing programme of these technologies also will be showcased.
The Tokyo Motor Show will take place at Tokyo Big Sight from Saturday 3 December to Sunday 11 December 2011.