Honda tops reliability survey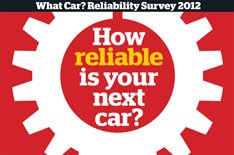 Honda is celebrating after being named the most reliable used car brand in the annual What Car? and Warranty Direct reliability survey for an unprecedented seventh year in a row. According to the report, Honda cars are the least likely to leave passengers stranded at the roadside, with just a one in 10 chance of models suffering a breakdown in any given 12-month period - an enviable record.
Chas Hallet, What Car? Editor in Chief commented:
Honda definitely deserve a special mention, seven years at the top of the annual What Car? / Warranty Direct research is a great achievement. When a car leaves the car maker's warranty protection, it can start to cost the consumer cash and inconvenience, this research highlights that this does not happen often with a Honda.
Warranty Direct's managing director, Duncan McClure Fisher, added:
Honda has continued its spectacular record in the annual reliability study. It has proven its ability over many years to manufacture cars that continue to be extremely reliable beyond the usual three year warranty period.