Trident Honda and the Woking Swimathon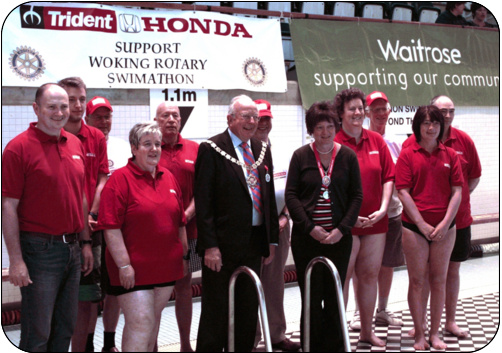 Once again Trident Honda staff took part in the Woking Rotary's Swimathon, held on Sunday 14 Oct 2012 at the Pool in the Park in Woking. Team leader, Mary Spicer, writes:
The Swimathon was great fun and the Trident Turtles did 100 lengths between them, raising £356 in sponsorship. The Trident Turtles have now retreated into their shells for another year!
The good causes being supported this year are The Mayor's Charity Appeal, Woking & Sam Beare Hospices, Service by Emergency Rides, Canine Partners, Meath School, Riding for the Disabled Association (RDA), The Park School, The Sanctuary and other local charitable needs.