Spring Edition of Honda Dream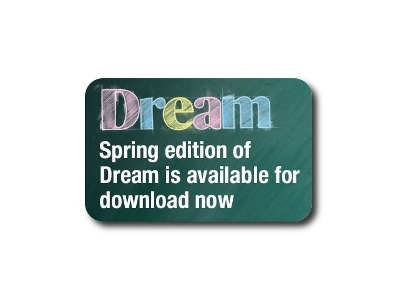 Honda has announced the release of the Spring Edition of Honda Dream magazine, their high-quality digital addition to the popular quarterly Honda customer magazine.
The spring edition is packed with exciting stories and inspirational people. For instance, they visit a school in Slough, Berkshire to meet some of the students who have taken part in Honda's 'School of Dreams' initiative. In its fifth year, the scheme actively encourages 11 to 12-year-olds to pursue their dreams, giving them the skills and strategies to turn these into reality.
They meet father and son Ron and Leon Haslam at their farm and workshop in Derbyshire. Honda's reporter spends the day with Britain's greatest bike-racing dynasty, where Leon reveals his excitement as he prepares to contest the prestigious World Superbike Championship with Honda this year.
Elsewhere, they drive the new Civic 1.6 diesel. The 1.6 i-DTEC engine is now available in our Civic family, offering customers a class-leading balance of fuel economy, low emissions and uncompromising power. The positive customer reviews about Civic 1.6 speak for themselves.
Best of all, Dream couldn't be easier to access, simply visit us at http://honda.co.uk/digitaldream and experience the diverse and exciting world of Honda.