The Woking Bikeathon is a Huge Success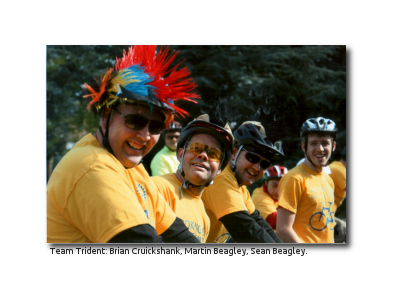 At the weekend over a thousand riders took part in the return of the Woking Bikeathon and the events return can only be described as a huge success!
The event was made possible by the sponsors, Trident Honda of Ottershaw & Weybridge, Bourne Valley Garden Centre, Barlow Robbins Solicitors and Freedom Leisure, working in conjunction with Woking Borough Council. Help was also provided by The Woking Advertiser, who came in as the event's media partner and were a great support throughout the build up to the event, as well as attending the event itself.
The event, which was not run in 2012 as Leukaemia & Lymphoma Research wanted to concentrate on their larger events, left many of the local volunteers who had run the event for 24 years wanting to see the event relaunched to benefit local charities. When the opportunity came to join forces with Woking Rotary Club they jumped at the chance. Since the event was announced the organisers have been absolutely delighted with the number of people who have come forward to say how delighted they were that the event was coming back!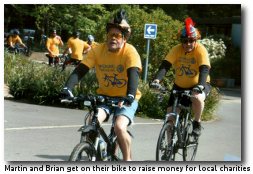 On the day there were two routes, one of 14 miles and the long route at 29 miles, catering for cyclists with differing levels of ambition. The sun shone throughout the day as riders took part in the Woking Bikeathon, now raising money for charities including, The Woking & Sam Beare Hospices, White Lodge Centre, Woking First Responders, Leukaemia & Lymphoma Research, The Children's Society and other Woking Rotary Club Charities.
Given the success of the event and the fantastic feedback received, on the day and since, the event will be back next year on Sunday May 11th, so get it in your diaries now and invite all your friends to come and join you, so together we can get back up to the numbers of the event in its heyday!
Photos courtesy of Taylor Made Imagery.