Which? Car crowns Honda CR-V 'Most Reliable SUV'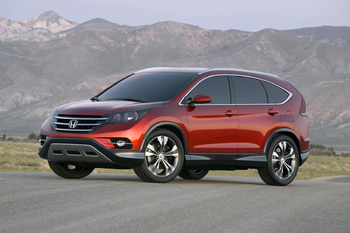 The annual Which? Car Survey has named the Honda CR-V 2.2 i-VTEC the UK's most reliable 4x4/SUV up to three years old; with zero reported breakdowns, average annual repair costs of just £10 and an overall reliability score of 98.5% over a twelve month period.
Furthermore the CR-V shone through with 0.14 faults reported, compared to 0.88 for the worst performing in its category; and 0.11 days off the road, with the worst performing recording an average 1.09 days.
Based on feedback from more than 49,000 owners reporting on some 58,000 cars over a twelve month period, a number of factors are considered to give each vehicle tested an overall reliability score. The survey is carried out on-line, open to both Which? members and the general public.
Leon Brannan, Head of Cars for Honda (UK) comments:
It's fantastic to see Honda's excellent reputation for reliability recognised yet again, particularly from a name as respected and trusted as Which?.
This latest Which? Car Survey results further underlines Honda's enviable reputation for reliability, endorsed with a host of independent plaudits over the last decade. In 2013 Honda topped the What Car and Warranty Direct Reliability Survey for an incredible eighth successive year.
The ever-popular Honda CR-V combines the refinement, comfort and drive of a saloon car with the versatility and practicality of an SUV. The newest edition to the CR-V line-up, the 1.6 i-DTEC, has the potential to cover up to 800 miles on a single tank of fuel. In addition, with CO2 emissions as low as 119g/km, the CR-V 1.6 i-DTEC qualifies for zero road tax for the first year and as low as 30 annual road tax thereafter.
As part of Honda's current summer campaign customers can pick up a Honda CR-V 2.2 i-DTEC Black or White Edition for a monthly payment of just £349, with a £500 deposit contribution. Additionally with the option of a comprehensive care package offering five year's warranty, servicing and roadside assistance for a one-off payment of £555, CR-V owners can rest assured that their major running costs are covered for the next five years, with potential savings of up to £1,290.