Trident Honda Announces Egham Bowls Club Sponsorship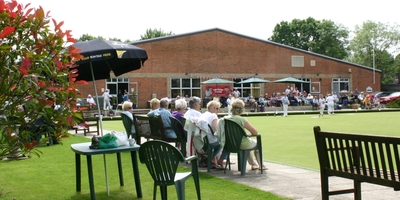 We are delighted to announce that Trident Honda is now sponsoring Egham Bowls Club. Egham Bowls Club is an historic club, first founded in 1922 and boasting both outdoor and indoor facilities, perfect for our fickle weather!
This new relationship includes title sponsorship of the Trident Honda Tournament and the Trident Honda League (formerly the Men's Early League Div.1).
Steve Henderson, Commercial Director of Trident Honda said:
Trident Honda are delighted to become sponsors for Egham Bowls Club. When I first visited the club I was struck by the warm and welcoming atmosphere there, just the environment we like to create at Trident Honda. We look forward to greeting all Egham Club members and associates to Trident Honda and wish them a very successful season.
Mike Lambert, Chairman of the Egham Bowls Club said:
Clearly we hope these arrangements will be mutually beneficial all round, and that this may prove a happy and lasting relationship.
For more information please visit the Egham Bowls Club website. If you would be interested in joining this wonderful local club, then please contact them via their website or telephone the Membership Secretary on 01784 435209.