Honda launches Civic Type R Black Edition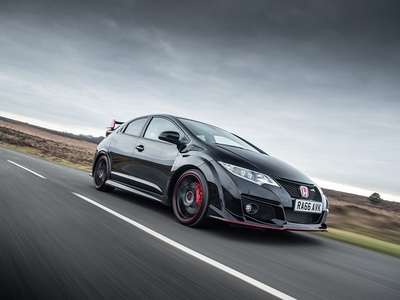 Commemorating the last of the current Civic Type R to come off the production line, the Black Edition is limited to the last 100 cars and Honda is expecting it to become a true collector's item, and we now have one here at Trident Honda.
The Civic Type R Black Edition features a predominantly black interior with red accents which add to the premium cabin feel, while the exterior is differentiated from the standard version by red rear wing end plates on the spoiler.
Production of the current Type R at Honda of the UK Manufacturing in Swindon is now finished and the factory is gearing up for the next generation Civic plus the new Civic Type R version, which is expected to hit retail forecourts in the latter half of this year.
Head of cars at Honda UK, Phil Webb, commented:
There are only going to be 2,500 of the current Civic Type R on UK roads, so the car is going to be pretty special as it is - but with the addition of this special limited run of 100 Black Editions to the product line up, owners will have a real collectors piece on their hands.
Further Information
Trident Honda has one Black Edition remaining, if you would be interested in owning of these special cars, please Contact Us urgently, or call our Sales Team on 01932 874411 today.