Trident Honda are Proud Sponsors of 2018 Downslink Challenge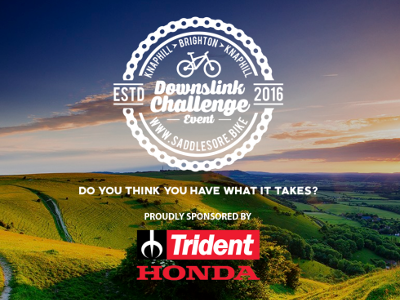 Trident Honda is delighted to announce that it will be sponsoring the 2018 Downslink Challenge, in aid of two excellent charities - the White Lodge Centre and the Woking & Sam Beare Hospices.
There is a choice of two routes:
The Downslink Challenge (51 miles) - starts in Brighton and finishes in Knaphill, Woking
The Downslink Century (102 miles) - starts and finishes in Knaphill, Woking
The two events cover the same route: Brighton Pier to Shoreham by Sea, The Downs Link, Shalford to Knaphill. Riders intending to complete one way start in Brighton and finish in Knaphill. Those going both ways reverse the route below and then return. The event finishes at the Garibaldi Pub in Knaphill, where riders will be welcomed back to an evening of music, ale and merriment.
Richard Roberts, managing director of Trident Honda, says:
We are delighted to be involved in the Downslink Challenge. Despite already supporting a number of events this year, we simply could not resist the sheer enthusiasm of the Downslink team.