Trident Honda completes first handover of the new 2019 Honda CR-V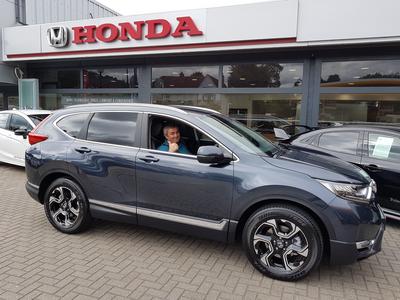 We are delighted to announce that we have now handed over our first 2019 Honda CR-V. Mr Kobal has chosen a 1.5 i-VTEC SR - a wise choice, as the SR model now includes as standard many of the features that were previously only available on the EX model.
This new 1.5 litre turbo petrol engine offers much better performance than the 2.0 litre petrol of the previous generation CR-V - not only faster, but more relaxed and more economical.
Trident Honda now has fewer than 10 Honda CR-Vs remaining in its 2018 allocation, so to be one of the first to enjoy this massively improved model - please do contact us today.