Midnight Walk 2018 - Sponsored by Trident Honda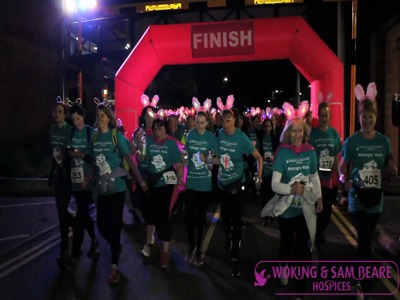 Trident Honda are once again the lead sponsor for the Woking Hospice Midnight Walk 2018.
This highly popular annual walk is aimed at ladies only, and is a great way to socialise, to enjoy a night-time walk under the stars, and to also remember loved ones.
This year's 10 mile event will be held on Friday 28th September from 8pm to 12.00am and will start and finish at Woking Leisure Centre. In 2017 we built on the number of participants to reach almost 800 walkers ages 11 and up!
Richard Roberts, managing director of Trident Honda, said:
We are delighted to be supporting the Midnight Walk again in 2018, our third year as lead sponsor of the Midnight Walk. It is always a pleasure to support the Woking & Sam Beare Hospices, thanks to the tremendous support from our staff and customers.
For more details please visit: