Trident Honda completes handover of first 7-seater CR-V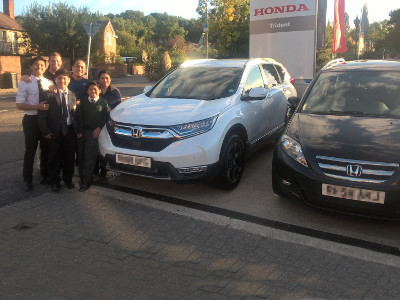 On Friday Mr & Mrs Aure collected their new 2019 Honda CR-V 7-seater, the first ever 7-seater CR-V to be sold by Trident Honda. It was particularly special, as the Aure family were replacing their Honda FR-V, bought from us ten years ago - and the last Honda sold in the UK with more than five seats.
The magnificent seven
The new CR-V keeps its effortless 'one-motion' folding rear seat and also offers the option of a third row, with two extra seats, on selected petrol grades. When not in use the seats fold neatly away.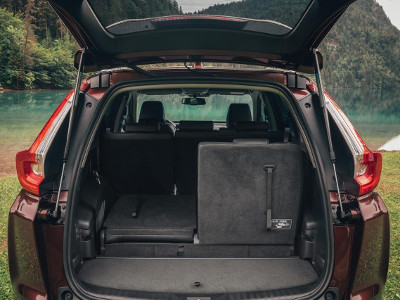 Further information
For more information, or to arrange a test drive, please call our Sales Team on 01932 874411.