Honda announces the name of its new urban EV and confirms hybrid power for all-new Jazz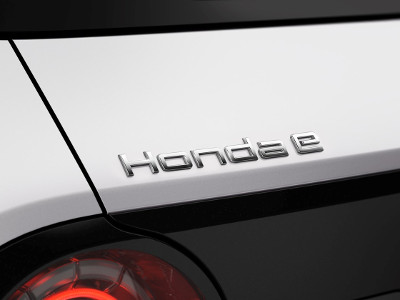 Honda is progressing its 'Electric Vision' for Europe by confirming the name of its first fully electric urban vehicle - the 'Honda e' - and by announcing that the next-generation Jazz will be available with a hybrid powertrain featuring the brand's Intelligent Multi-Mode Drive (i-MMD) technology.
Honda's Electric Vision, renewed and emboldened at the 2019 Geneva Motor Show, is for 100% of the brand's European sales to feature electrified powertrains by 2025. The Honda e, presented as a production prototype in Geneva, is Honda's first model to benefit from a dedicated EV platform and takes a bold step with its design and technology. The compact electric car offers trademark Honda driving dynamics, aided by the sporty rear-wheel drive format and advanced electric powertrain.
The Honda e has already received over 22,000 expressions of interest across Europe, and customers can visit the Honda website for more information.
The i-MMD hybrid system that will be available with the next generation of the popular Jazz hatchback has already won widespread acclaim across Europe for delivering high-levels of real-world efficiency and refinement in the new CR-V Hybrid. Ahead of its 2025 electrification goal, Honda will expand the application of its i-MMD dual-motor hybrid system, with the introduction into smaller segment cars an important first step.
The next-generation Jazz will make its international premiere at the Tokyo Motor Show later this year.