Macmillan coffee morning at Trident Honda was a great success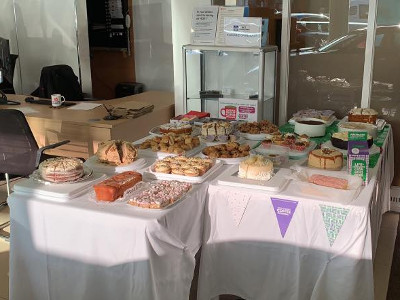 We were delighted to support the Macmillan World's Biggest Coffee Morning again this year, and are pleased to report that once again it was a great success.
Richard Roberts, Managing Director of Trident Honda, says:
Congratulations and thanks to all of you that supported this year's Macmillan Coffee Morning, we have raised £285.26 this year. Thank you to everyone who baked, but also to all our customers and staff who sacrificed their waistline to support this great cause!