Winter Driving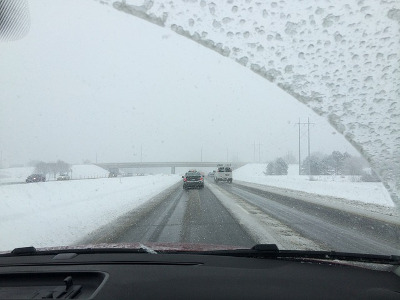 With dark mornings, icy roads, fog and sudden heavy snowfall, wintry weather throws plenty of challenges at motorists.
To help you stay safe on the road, ex-Thames Valley police officer Graham Jones gives a quick refresher on winter driving – sharing the skills and techniques you can use to prevent any incident when the worst of the weather hits.
Watch the video to discover why you should use a high gear, match your speed with your vision and brake in a straight line when the roads are icy or snow-covered.
Tips for driving this Winter
Key points
Are you safe and fit to drive?
Is your car safe to drive?
Have you checked your route and forecast?
Consider having a Winter Check carried out by Trident
The importance of Winter tyres
Most UK cars are fitted with summer tyres, as there's currently no legal requirement to fit winter tyres during colder months. Winter tyres are designed specifically to remain supple in colder temperatures and maximise traction when driving on snow and ice.
Key differences
Winter tyres use a softer rubber compound (usually by including more natural rubber in the mix), which stays softer in low temperatures.
The surface of the tread blocks is covered with small jagged slits - called sipes. These increase the tyre's surface area against the road and improve traction.
To more effectively displace water, winter tyres generally have deeper tread grooves than conventional summer tyres.
The tread pattern is also designed to collect snow, further improving traction on snow and ice.
Further information