Standard petrol is changing - know your fuel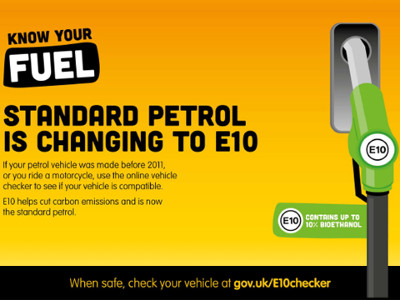 This Summer, the standard petrol grade in the UK will become E10, and this may have implications for some older cars…
In order to reduce CO2 emissions, fossil fuels are being mixed with a small proportion of plant-based Ethanol, known as 'bio-fuel'. Currently 5% of standard petrol is Ethanol, called E5, but this percentage is now being increased to 10%, called E10.
Is my car compatible?
Around 91% of cars are believed to be compatible, including:
All petrol cars manufactured after 2011
All Honda petrol cars equipped with Honda PGM-FI Electronic Fuel Injection -- fitted on all models from the 1996 model year.
How to check your car is compatible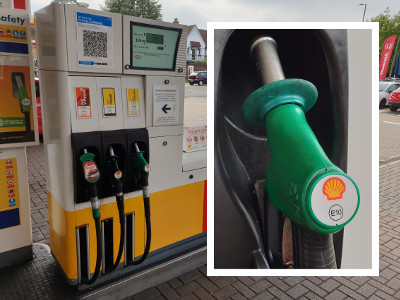 If you are still unsure whether your Honda is compatible then:
Check your owner's manual
Look inside the fuel filler flap
Call Honda Customer Service on 0845 200 8000
Contact our Service Department on 01932 874411
What if my car is not compatible?
The good news is that E5 will remain available through the 'Super Unleaded' 97-99 RON fuel grade, for example Shell VPower Unleaded. Shell VPower is a premium quality 99 RON fuel, which delivers 4% more power than the standard fuel grade, and contains 3 x more cleaning and friction reducing additives, removing built-up deposits and restoring the performance of your engine.
How will I know if a fuel is E5 or E10?
Pump nozzles and signage around the pumps should make it clear whether or not a fuel is E5 or E10.
Learn more
To learn more, please visit one of the following pages: