Trident Honda sponsors Charity Golf Day at Foxhills Golf Club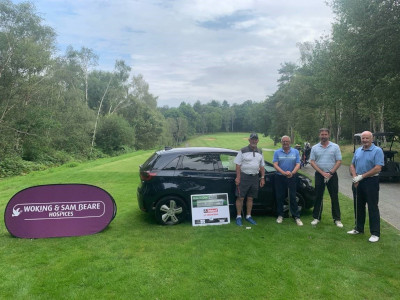 Leading Sky Sports Golf commentator and former Professional golfer, Richard Boxall hosted the Charity Golf fundraiser in support of Woking Hospice at Foxhills Golf Club on 27th July.
Trident Honda sponsored this year's Hole in One competition, with a brand-new Honda Jazz SE being up for grabs. The dealership also supplied additional bonus prizes for the other par three holes on the course.
Sadly nobody scooped the main prize, but it was a fantastic day, and the possibility of winning a car certainly added to the fun and excitement of the day!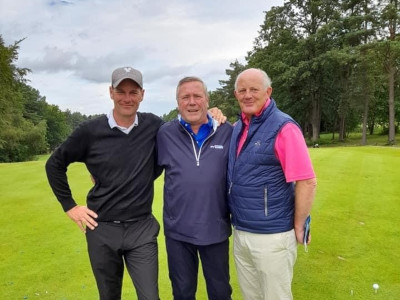 Richard Roberts, Managing Director at Trident Honda, said:
We were absolutely delighted to be supporting the Woking Hospice Charity Golf Day this year. It's a cause that's very close to our hearts, and as a long-standing trustee of Woking & Sam Beare Hospice I was delighted to see its success.
Woking Hospice runs several Charity Golf days throughout the year and actively encourages golfers across the community to engage with the charity through golf. We expect the event to have raised around £15,000 for the Hospice.
Further information about the event can be found at https://wsbh.org.uk/?s=richard+boxall.