Honda UK sets Guinness World Record for largest rugby ball mosaic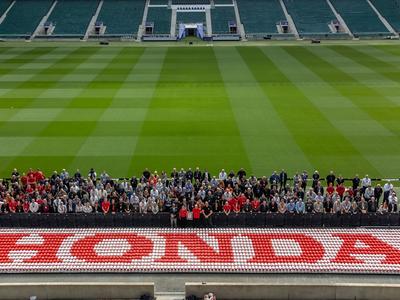 Honda UK has set the Guinness World Records title for the largest rugby ball mosaic (logo).
A total of 2,030 size-five rugby balls were used to create the mosaic, including 813 supporter-quality red balls and 1,217 training-quality white balls. The balls were supplied by Gilbert, the official supplier of the England Rugby.
The mosaic covered an area of 104.6m2 - that's almost 14 Honda HR-V e:HEV's - inside the world-famous Twickenham stadium, home to the England Rugby Union team.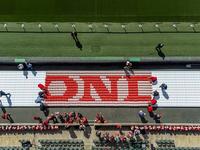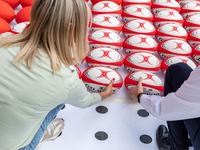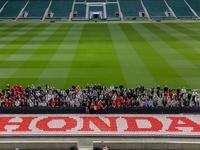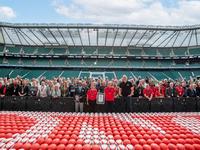 The record-breaking Honda logo mosaic was subject to stringent quality checks to ensure that it complied with Guinness World Records' rules. Guinness World Records, the global authority on record-breaking, required documentary evidence, including videography, photography, a surveyor's report and independent witness reports.
Earlier this year, Honda announced a multi-year deal with the England Rugby Football Union. The Honda logo is now displayed across the England men's under-18s and under-20s playing and training kits, which is one of several new initiatives.
Honda is also making a commitment to grassroots games. The record-breaking rugby balls used to form the mosaic will be donated to grassroots rugby clubs across the UK, distributed by local Honda dealerships including Trident Honda.
Head of Customer and Network Development at Honda UK, Michael Doyle, said:
The initiative is key to our goal of strengthening relationships with local community groups. At least 60 grassroots rugby clubs and their local communities will benefit from access to more high-quality sports equipment.