The two sides of Civic - be the first to experience both at our upcoming launch event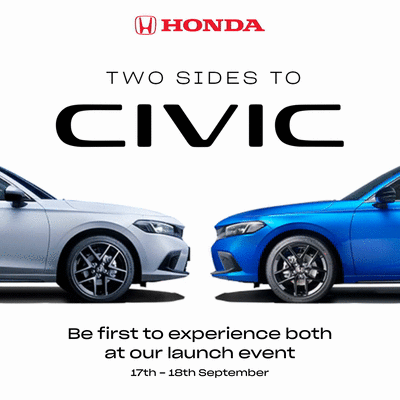 Don't miss our Civic launch event
Heart-warming efficiency. With adrenaline-pumping power. Our Civic Launch Event, to be held 17th and 18th of September, is your chance to find out how perfectly they come together.
The e:HEV powertrain rewards your touch with instant acceleration. Enjoy a new sense of connection with every twist and turn. It won't be long before the driver's hybrid has found its driver.
You're invited to our Civic Hybrid Launch Event taking place at Trident Honda on the weekend of 17th and 18th of September, but places are limited, so please don't forget to RSVP below:
And you might be behind the wheel sooner than you think, as the new Civic is currently available without the long lead-times being experienced by some manufacturers.