Trident Honda customer in sponsored abseil down Brighton i360 tower for her 90th birthday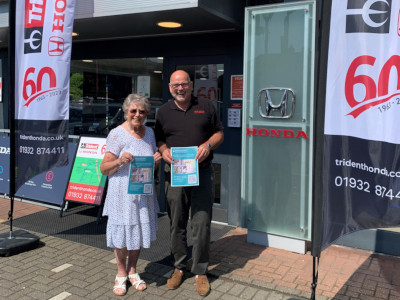 We are thrilled to announce that one of our long-standing customers, Mrs Thelma Forbes, is embarking on a truly inspiring adventure to celebrate her 90th birthday! In support of the Woking & Sam Beare Hospice, Thelma will be taking on a daring abseil down the i360 tower in Brighton.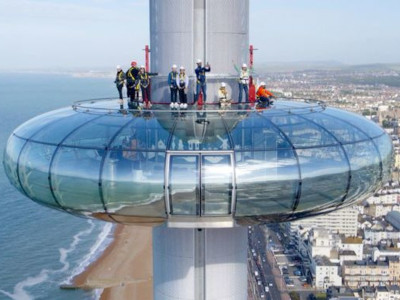 To make this event even more extraordinary, Thelma is seeking your generous sponsorship to help raise funds for the hospice.
Every contribution, no matter how big or small, will go towards supporting the invaluable work carried out by the hospice team and ensuring the highest level of care for those in need.
Thelma expressed her deep admiration for the Woking & Sam Beare Hospice and the remarkable care they provide:
"I wanted to put something back into the community and having had several friends in the Hospice I have recognised the amazing work that they do and the level of care they provide."
This isn't Thelma's first such endeavour. On her 75th birthday, she fearlessly completed a sponsored skydive, demonstrating her indomitable spirit and unwavering commitment to helping others. Now, she invites all of us to rally behind her in support of this remarkable cause.
If you would like to support Thelma and contribute to this worthy cause, please visit the following link:
Thank you for your support.