The Lions Martian Race - Sponsored by Trident Honda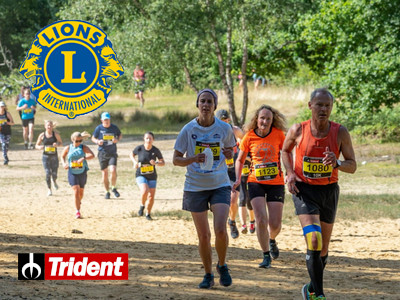 Date: 23/06/2023
We are delighted to announce that Trident Honda Ottershaw will again be the headline sponsor for the 2023 Lions Martian Race, to be held on Sunday 25th June 2023 at 9am on Horsell Common.
This, the 6th Lions Martian Race, is a 5k, 10k or 21k race through the shaded woodland of Horsell Common near Woking, Surrey.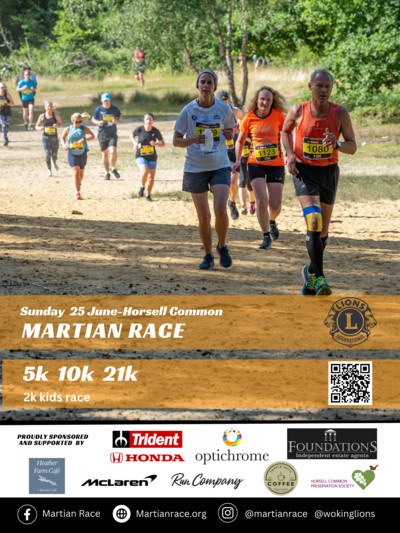 The sandpits on Horsell Common are where the Martians first landed in H.G. Wells novel The War of the Worlds, giving the race its name.
The race is completely organised by volunteers and all proceeds are distributed to local charities that are carefully selected by the Woking Lions Club. Over £10,000 was given to local charities from money raised from our last run.
Horsell Common is privately owned common land with public access, with almost half the common designated as a Site of Special Scientific Interest (SSSI). The routes are chosen to respect the flora and fauna and minimise its impact on the environment. The Lions Martian Race is always litter free and this year will also be free of single-use plastics.
To learn more please visit: