The 95th Woking Open - Sponsored by Trident Honda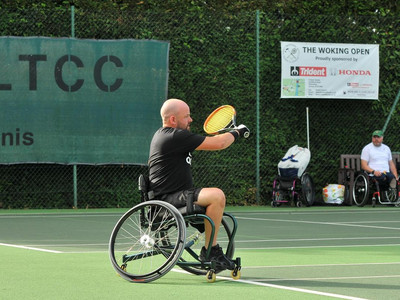 This Sunday, 23rd July, sees the commencement of the 2023 Woking Open, sponsored by Trident Honda.
Hosted by the Woking Lawn Tennis & Croquet Club, this annual event is now in its 95th year.
Entries to the tournament are now closed and 2023 has again seen record levels across all events, with over 500 entries in total for first time.
This year and in line with the LTA Pledgeball partnership, 'to inspire positive climate action across tennis in Britain' the tournament is focusing on its environmental impact, with sustainability at the forefront and encouraging participants to take part as well.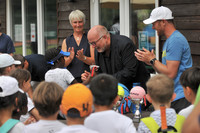 Richard Roberts, Managing Director of Trident Honda Ottershaw said:
"Trident Honda is delighted to be sponsoring the Woking Open once again. This fabulous event deserves support, to maximise the opportunities for grass roots tennis to deliver up our champions of the future -- which following the results at Wimbledon look to be very exciting!"
Mindful of the effect on our surroundings, this year the tournament trophies and medals will be made from recycled waste wood for the first time. Trident Honda is further supporting this effort by providing recycled, reusable coffee cups, as its promotional prizes.
Trident Honda started its own move to net zero some years ago, by replacing all its lighting with LED, and re-cladding its showroom and offices to reduce heat loss. This week, Trident Honda is installing solar panels and battery storage, to further reduce its carbon footprint and helping it towards its ultimate aim of achieving net zero.