The Honda Civic e:HEV is Best Hybrid at the Carbuyer Best Car Awards 2024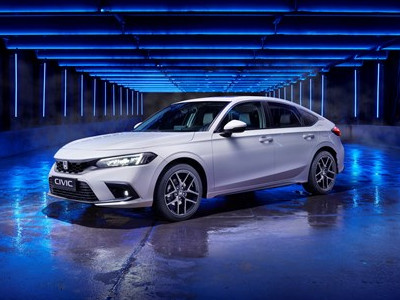 The Carbuyer judges commented, "We've been saying it for a while: not everyone wants an electric car. Hybrids still make an awful lot of sense, and the latest Honda Civic is the best of the bunch. Practical, good to drive, and alarmingly fuel efficient even without a plug, this car nails its brief."
The Carbuyer Awards have been independently rating cars in the areas that matter the most to new car buyers since 2011. Each year, hundreds of new cars are driven to select and celebrate the very best in areas like practicality, running costs, performance, and in-car tech. Above all else, however, a car must rank well for value.
Honda's Civic e:HEV has been named 'Best Hybrid' in the Carbuyer Best Car Awards 2024. The 11th generation Civic delivers refined, exhilarating hybrid performance and dynamics, with elegant design and exceptional comfort.
Rebecca Adamson, Head of Automobile at Honda UK, commented, "We are delighted that the Honda Civic e:HEV is being commended by Carbuyer as the best in its class. Our award-winning e:HEV system has been applauded for its intelligence, efficiency, and performance. The Civic e:HEV is a prime example of Honda's ingenuity and commitment to an electrified future".
To find out more about the Honda Civic e:HEV, please visit: