Trident Honda relinquishes Thames Ditton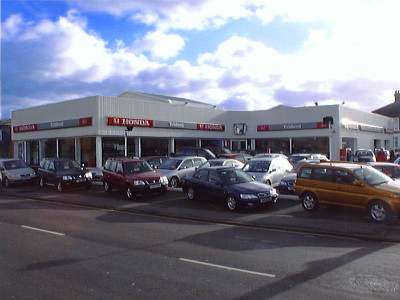 After discussions with Honda, it has been determined that, due to their franchising territory plan for the Thames Ditton territory, we will be selling our assets at Thames Ditton to Thames Honda; who operate a number of surrounding sites.
Going forward, it has been agreed that we will operate the area from Weybridge and Walton across to Staines, Chobham, Camberley and Woking; which in itself is a great territory.
We regret that we will not have the opportunity to further develop the Thames Ditton territory in the future, particularly against the background of the hard work we have all put in during the past three years; however we recognise that, with their current representation, the Thames Honda Group represent a logical Honda partner for further development of this territory.
We are pleased to confirm that, under the agreement with Thames Honda, all members of staff will be transferred to them with the protection afforded by the Transfer of Undertakings legislation; which recognises previous length of service.
We would like to thank all of the team at Thames Ditton for all their dedication during our three years operation of the business and wish them well for the future.
The Directors
Trident Garages (Thames Ditton) Ltd