Honda Jazz gets hybrid power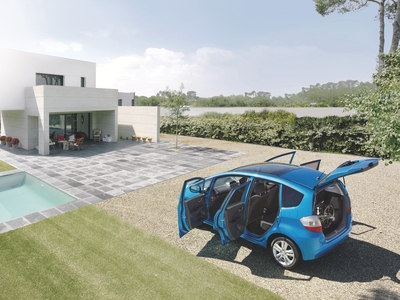 Honda will be boosting its hybrid line-up in 2010 with a petrol-electric Jazz.
The world's first hybrid supermini will be powered by the same mechanicals as the forthcoming Insight hatchback.
That means a 1.3-litre petrol engine, augmented by an electric motor. In a car the size and weight of the Jazz that should translate into some spectacular economy and CO2 emissions. Expect around 80mpg and 90g/km CO2 emissions.
Honda is hoping that a hybrid Jazz will help it reach its target of selling 500,000 hybrids per year. It will be the company's third hybrid after the Insight which goes on sale Spring 2009 and the CR-Z coupe which is also due to arrive in 2010.