Honda FCX Clarity announced as the World Green Car.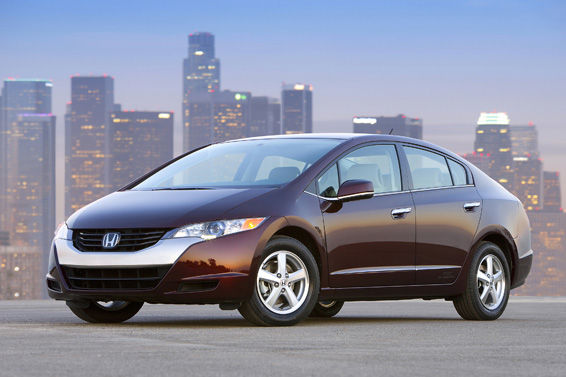 Honda's FCX Clarity hydrogen fuel cell car has been announced as the World Green Car at the New York International Auto Show.
The FCX Clarity was chosen from an initial entry list of 22 contenders nominated by 59 World Car jurors from 25 countries throughout the world and is the second time Honda has won the award with the Civic Hybrid receiving the same honour in 2006.
The award coincides with Honda's announcement of a new hydrogen research department at its European R&D facility in Offenbach, Germany.
On receiving news of the award, Honda Motor Europe Senior Vice President, Ken Keir commented: This accolade celebrates Honda's long standing commitment to hydrogen fuel cell technology and alternative energy research. We are honoured to have received such a prestigious accolade for our ground breaking zero tailpipe emission vehicle.