Honda Jazz Gets Hybrid Tech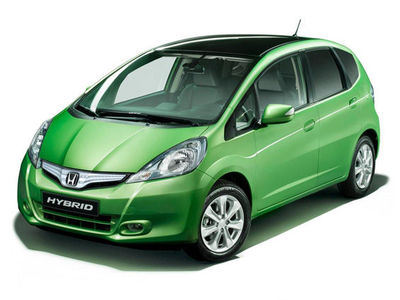 A hybrid version of Honda's much-loved Jazz will make its world debut at the Paris Motor Show in September, bringing lower emissions and improved fuel economy to the practical supermini.
The introduction of Honda's petrol-electric IMA system to the Jazz, makes the car the world's first B-segment hybrid.
Featuring the practicality and flexibility of the current Jazz, but with reduced CO2 emissions and improvements to fuel economy, the hybrid version will go on sale in the UK in early 2011.
Hybrid Power
The car will feature the same engine as the Insight hybrid; a 1.3-litre i-VTEC engine combined with a CVT gearbox, with an electric motor sandwiched between the two to create a parallel hybrid system. The hybrid Jazz - like the Insight and Civic Hybrid models - will be capable of running on the electric motor alone under some medium and low speed conditions.
Much of the Jazz's practicality is derived from its height, but despite being taller than the current Honda Insight, the hybrid version of Jazz manages to maintain fuel consumption and CO2 emissions on comparable levels.
Styling
Visually, this new, cleaner Jazz is distinguished from the current range by revised headlights with a blue surround, clear rear lights, new front grille, restyled bumpers and a chrome tailgate garnish. The new hybrid will also be available in a range of existing colours plus a bespoke Lime Green metallic.
Inside the Jazz Hybrid
Inside, the cabin is also given a fresh look, with darker single colour dashboard, which contrasts strongly with the blue lighting of the dials and dashboard instruments. The new hybrid is also available with leather trim, the first time this has been available on a Jazz model in Europe.
Further Information
MPG and emissions data will be released at the Paris Motor Show in September.
Along with the new hybrid Jazz, Honda will display the 2011 model year Insight, CR-Z, Jazz, CR-V, Accord and Accord Tourer, as well as the sports touring motorcycle VFR1200F equipped with the V4 engine, and a stylish PCX scooter with low emission idle-stop 125cc engine.