Going for Gold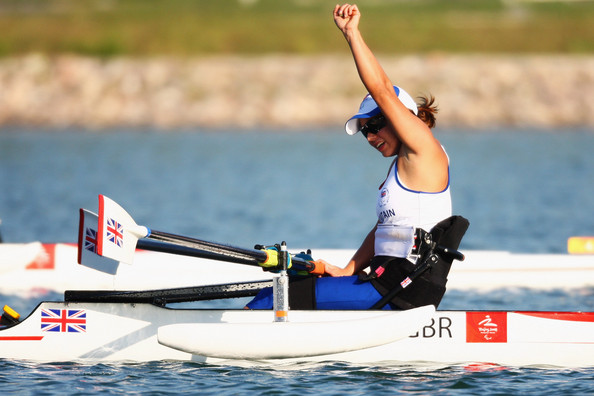 Earlier this year, Helene Raynsford announced her retirement from rowing due to ill health. She has now returned to good health and is eager to start competitive rowing again in the hope of being considered for GB's World Championship Paralympic Team.
By the time the World Championship Paralympic's happen, Helene would only have been training for three months with GB rowing, so she is not expecting any gold medals winning performances. But with her 'Helene Friendly Training Programme', Trident Honda wishes her all the best in her return and we are sure it is only a matter of time before she is back on the podium!
Helene is rowing's first ever Paralympic Champion in the AW1x having won gold at the 2008 Beijing Paralympic Games. Unfortunately, injury prevented her from gaining World Championship selection in 2009.
She started rowing in 2005 as part of a summer cross-training programme and subsequently took up rowing full-time with Guildford Rowing Club. She became World Champion in the AW1x in 2006 in her first year of international rowing.
As well as rowing, Helene has also previously competed as part of the GB Women's Wheelchair Basketball team who won Paralympic World Cup silver medals in 2005 and 2006.
Helene is a medical biochemist but has put her career in Public Health on hold while she focuses on her rowing. She also works for the Youth Sport Trust as an Athlete Mentor, working with young people who are disengaged from education.
Trident Honda are very proud to offer our support and sponsorship to Helene.
More information can be found at http://www.heleneraynsford.org.uk.