London's Deputy Mayor Drives Honda Hydrogen Car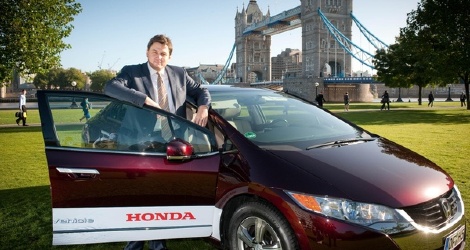 Kit Malthouse, Deputy Mayor for Policing in London and Chair of the London Hydrogen Partnership, was among the first in the UK to drive Honda's hydrogen fuel cell car, the FCX Clarity, yesterday at City Hall in London.
Mr Malthouse, Chair of the London Hydrogen Partnership, said:
Our friends at Honda have produced a marvel of electrochemistry and advanced engineering in the FCX Clarity, I have no doubt that in the centuries to come it will rank alongside the Model T Ford as an epoch-making step forward for personal transport and the welfare of our planet. This car is a brilliant achievement and there can be no greater compliment to Honda than my demand that they bring a fleet of Clarities to London as soon as possible.