Honda Jazz Hybrid Make Its UK Debut on RAC Future Car Challenge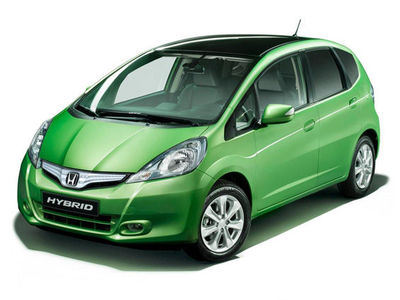 Three of Honda's cleanest cars will compete in the very first RAC Future Car Challenge in November. The new Honda Jazz Hybrid has been entered in the Brighton to London event, alongside the hydrogen-powered FCX Clarity fuel cell car and a sporty hybrid CR-Z.
Starting at Madeira Drive in Brighton, the Future Car Challenge uses the traditional 60 mile veteran car run route, but in reverse. The three Honda cars will be retracing the route taken by Honda Motor founder, Soichiro Honda, when he tackled the London to Brighton event in 1985.
All participating cars in the Challenge are measured on the energy they use on the route, with those using the least energy over the 60 mile run crowned the winners.
Making its debut on British roads is the Jazz with hybrid technology. This car features Honda's innovative and reliable petrol-electric IMA system to lower emissions to 104 g/km and improve fuel economy to 64.2 mpg (preliminary figures). Honda has been able to add this cleaner hybrid technology to the supermini while retaining all the popular practical characteristics found in the non-hybrid version including the unique folding Magic Seats. The Honda Jazz with hybrid technology will be available to order in the UK from early 2011.
Supporting the Jazz will be the world's first production fuel cell car - the ground-breaking FCX Clarity which emits no harmful exhaust emissions with only water vapour coming out of the tailpipe. This car offers a clean equivalent of what most of us drive today, including a good driving range of 270 miles, a 3-5 minute refuelling time and a flexible layout and design.
Boosting the Honda presence will be Honda's CR-Z, the world's first sporty hybrid coupe; a great looking car that's exciting to drive and has all the benefits of advanced, low emission hybrid technology. It's clean, efficient petrol-electric IMA hybrid powertrain not only offers good fuel economy (56.5 mpg) and a low exhaust emissions package, but also adds to the nippy driving characteristics of the car. The CR-Z was launched in the UK earlier this year and is available from £16,999.
The first cars competing in the Challenge will depart Brighton at 08:00 with the finish time estimated between 10:45 and 12:00 in Pall Mall, London.